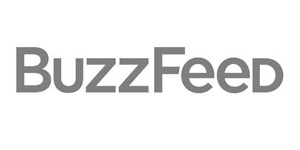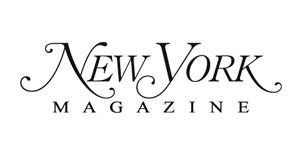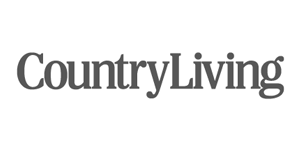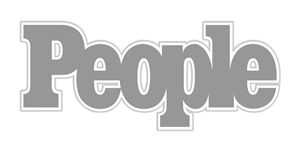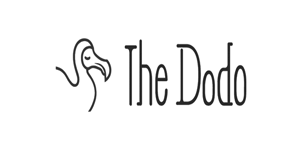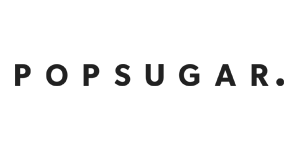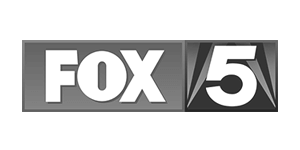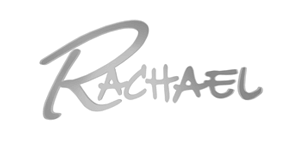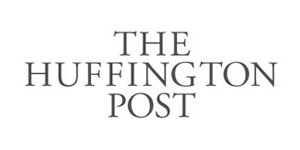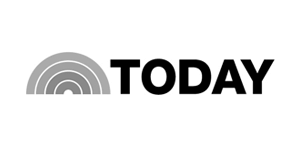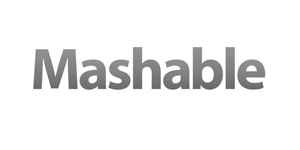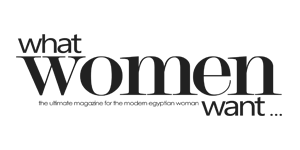 PLEASE HELP THE GOA BABIES WITH A DONATION
Goats of Anarchy is a registered charity (501c3) and all donations are tax deductible.
**ACCESS EXCLUSIVE CONTENT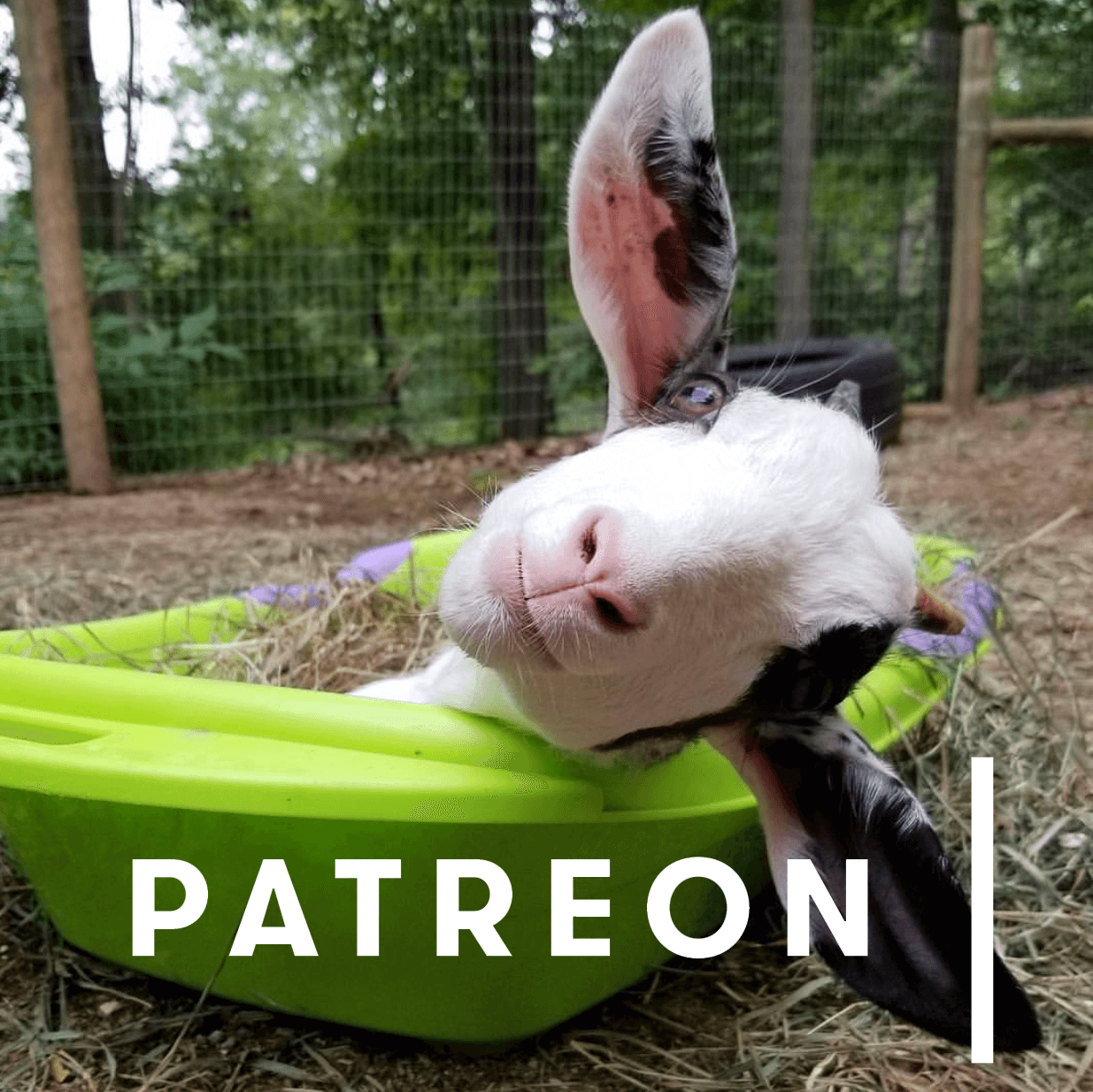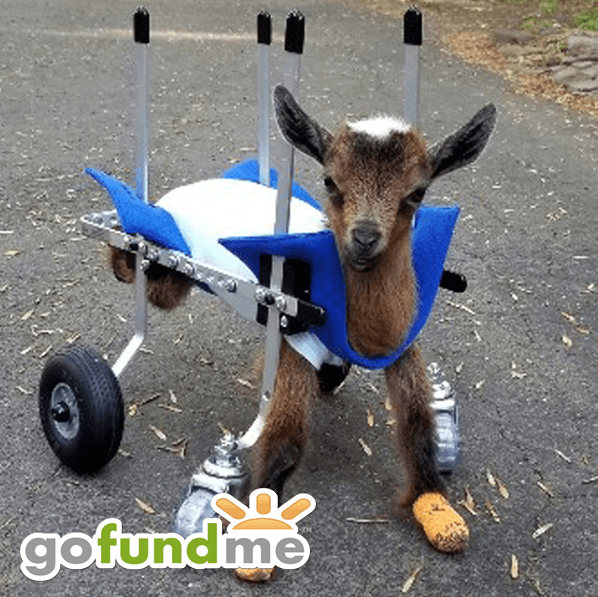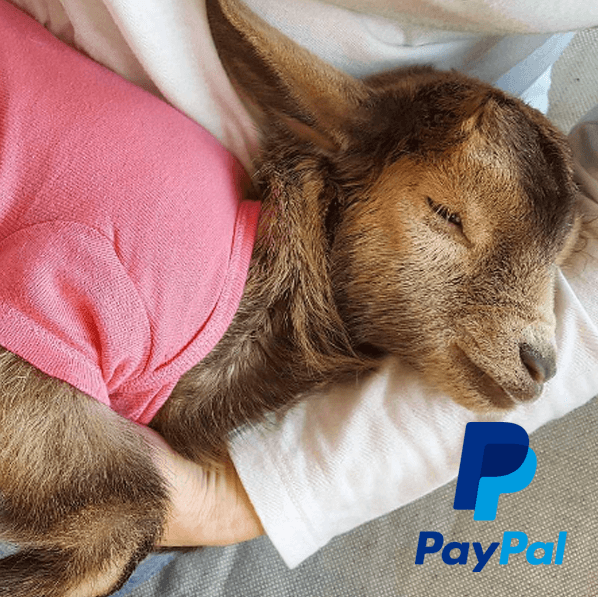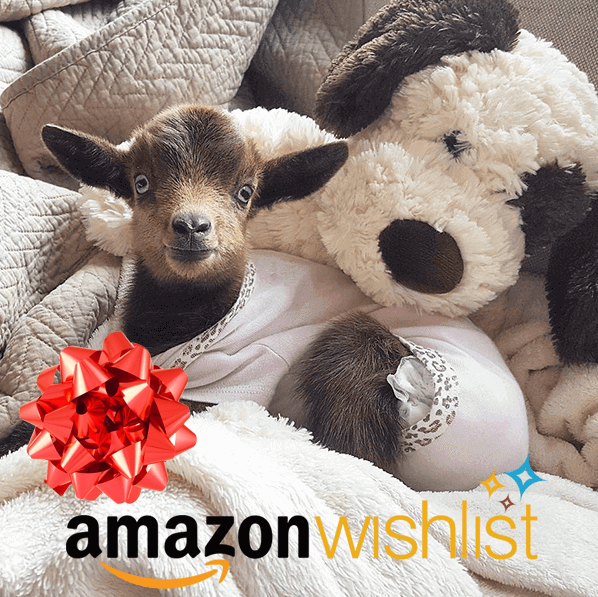 **A note about Patreon. If you currently donate monthly via PayPal and you'd like access to the secret content available to our Patreon donors, then you'll need to sign up to Patreon (for whatever amount you wish to donate each month starting from $1) and cancel your current monthly PayPal donation. We cannot do this for you because we don't have access to your private PayPal details.  You'll then receive access to our exclusive content including giveaways, promotions and get the latest news first.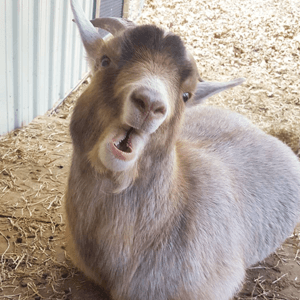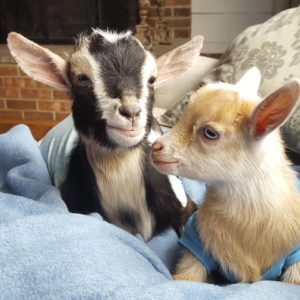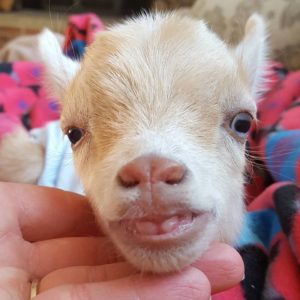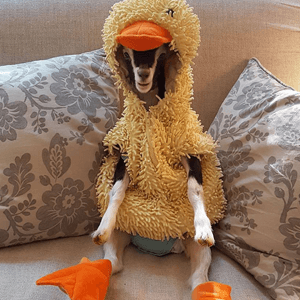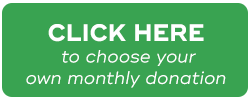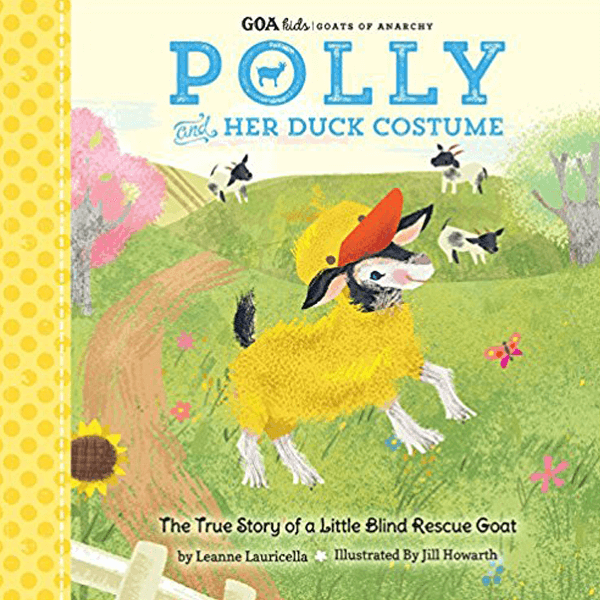 Follow Polly's story as this little blind goat adapts to her new life and how a fuzzy duck costume helped her gain confidence, find love with her new family, make new friends and become an internet sensation!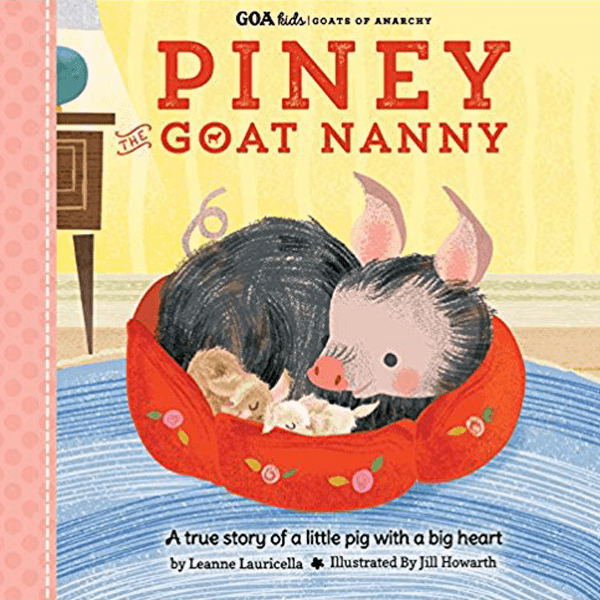 The true story of Piney, a rescued pig with a heart of gold, who loves caring for baby goats. It will inspire and delight animal lovers, and pairs beautiful illustrations and real-life photos with a heartwarming tale.
GOATS OF ANARCHY PICTURE BOOK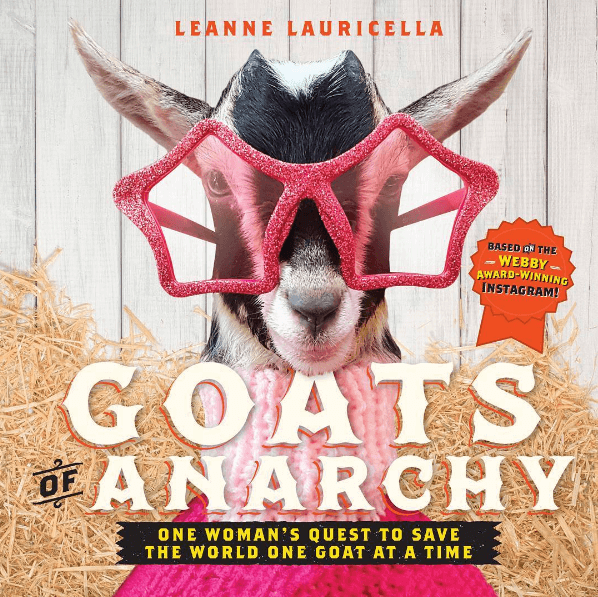 This gorgeous book gets you up close and personal with the special-needs baby goats of GOA. Join the party as these instagram stars rumble, snuggle, pig out, dress up and even teach you a few goat yoga moves! 
GOATS OF ANARCHY CALENDAR 2017-2018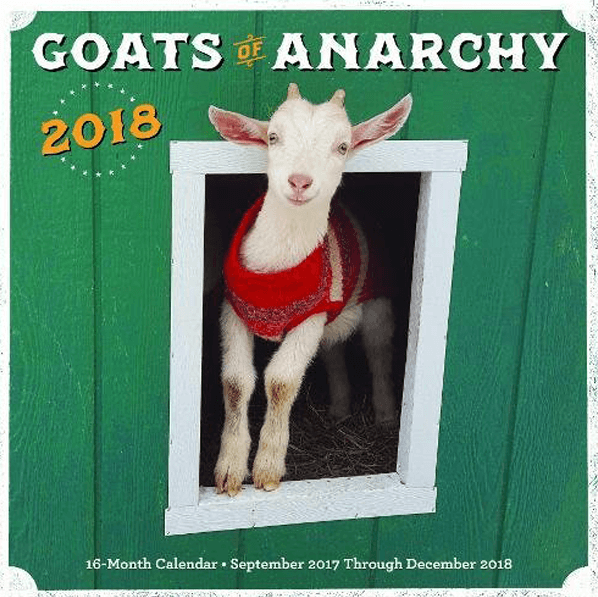 A 16 month calendar running from September 2017 through to December 2018. GOA founder Leanne shares adorable photos of the goats with personality descriptions and funny anecdotes about their antics.
GOATS OF ANARCHY TRUCKER HAT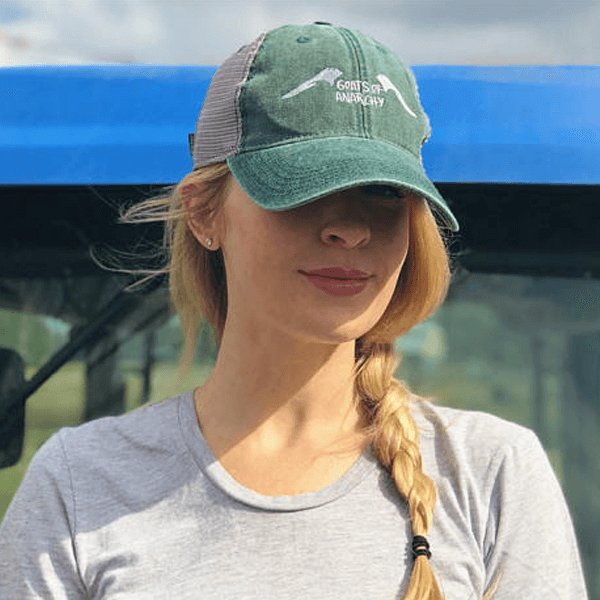 Represent Goats of Anarchy with this embroidered GOA logo trucker hat! 100% proceeds go toward animal care. Legacy Dashboard Trucker Hat. Distressed adjustable snapback. Dark green/grey.
VOLUNTEERING AND GOAT YOGA AT GOA
Would you love to get up close and personal with the goats at GOA?
There are currently two ways you can visit us to spend time with the Goats of Anarchy goats:
We love our volunteers who come and help us every Saturday morning. If you want to muck in (literally!) and help then you can email Liz to get your name added to the waiting list.
Email: liz [at] goatsofanarchy [dot] com
Want to join the fun of Goat Yoga? All the cool 'kids' are doing it! To be in the know when classes for classes and be on the waitlist email us here.
Email: info [at] goatsofanarchy [dot] com
GET IN TOUCH WITH GOATS OF ANARCHY
INSTA-GOAT: HANG OUT WITH THE GOA BABIES EVERY DAY ON INSTAGRAM
GOA IS A WEBBY AWARD WINNER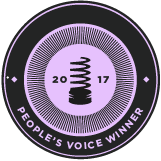 Goats of Anarchy was voted the People's Voice Winner of the Animal Social Media category in the 2016 and 2017 Webby Awards. Join GOA's 519k instagram followers for a daily dose of antics from Pocket, Polly, Miles, Ansel, Pippa and Angel and all of their baby goat buddies.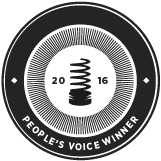 LAWSON'S HEART: HELPING SPECIAL NEEDS PETS FIND FOREVER HOMES OR CARE
Lawson was born with several congenital defects including a terminal heart condition. In spite of doing everything we could, he passed away on June 30, 2017. In Lawson's memory, we would like to help other pets with special needs find their forever homes or hospice care. All species are welcome.
If you would like to submit an animal with a disability to help them find their forever home you can click here to send an email. Please include a good quality photograph, description and your contact information which will be posted publicly.
Note: Submitting parties are responsible for communicating with and screening adopters.
© 2018 Goats of Anarchy . All rights reserved . Goats of Anarchy is a registered charity (501c3) and all donations are tax deductible . Site by Dog Lady Design